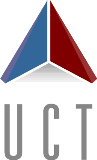 Glassclad HT – 20% Solids In Xylene (PS220)
Glassclad HT 20% Solids In Xylene
PS220 is a high temperature modified phenylsiloxane resin which has a continuous use temperature exceeding 350°C. It is used both as a thin film coating and for the production of laminated structures. It has a tensile strength of 3,500 psi and a hardness of 120R (Rockwell). Parts are dipped or sprayed with undiluted resin and cured
20 to 30 minutes at 240°C.
To request a quote email [email protected] Be sure to include product code and requested quantity.